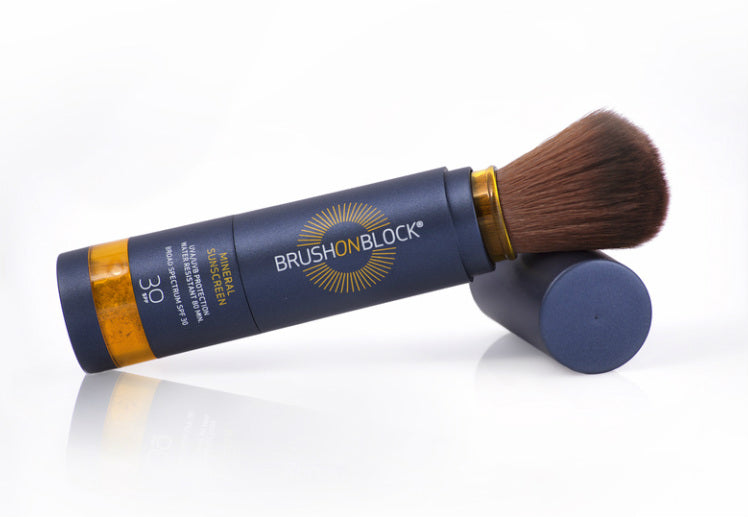 Brush On Block (Translucent)
This award-winning titanium dioxide sunscreen powder contains all the skincare benefits of COLORFLO minus the color pigment. Great for children- no pulling away like they do when you apply cream chemical sunscreens! Men can smooth the skin's appearance AND get quick, undetectable sun protection without greasy hands, or stinging eyes when they sweat. Perfect for use on the top of the head! Works wonderfully alone or as a setting powder.
Brush On Block is your natural sun protection solution for the entire family!